NEWS: We are now pretesting the Beta version.
Welcome to try the launched Beta Playfie autum 2018.
We create digital tools for Personal Brand
Playfie turns your video clips, texts and images into a Personal Video Trailer.
Strengthen your personal brand and make people want to know more about you!
Selfie in Motion AB
In just 15 minutes
Download Playfie from AppStore or Google Play and we help you though 4 easy steps.
No prerequisites required.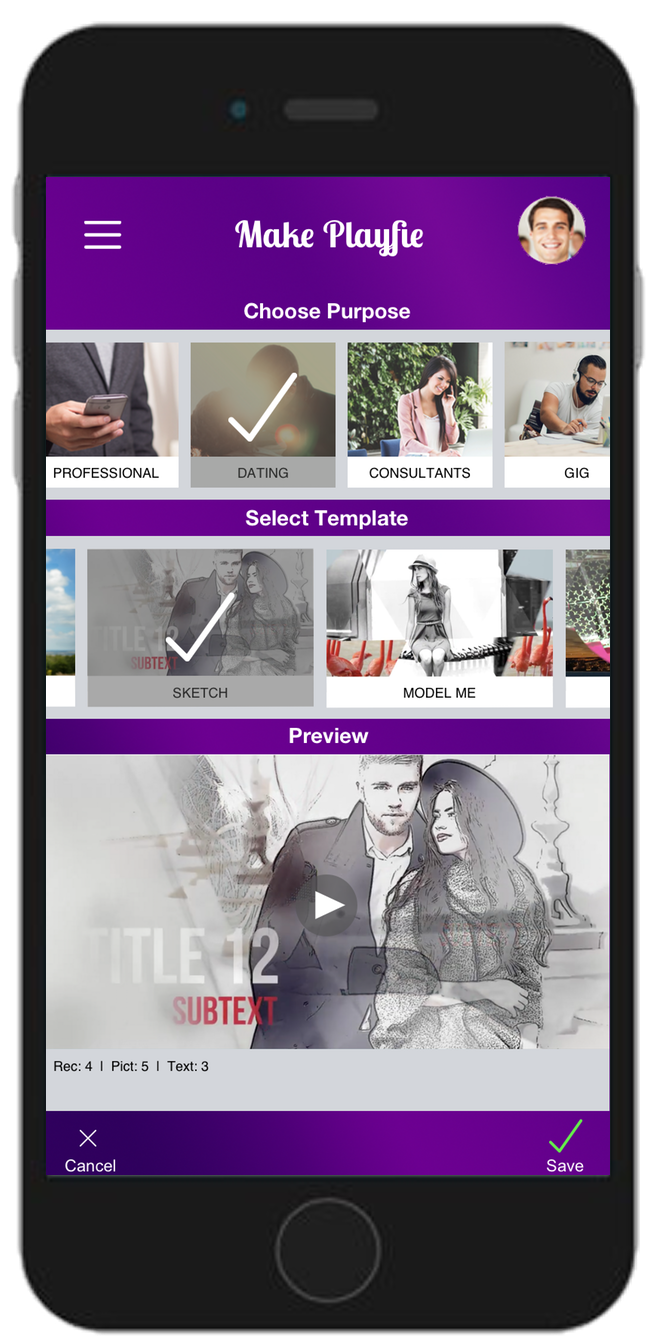 1
Select theme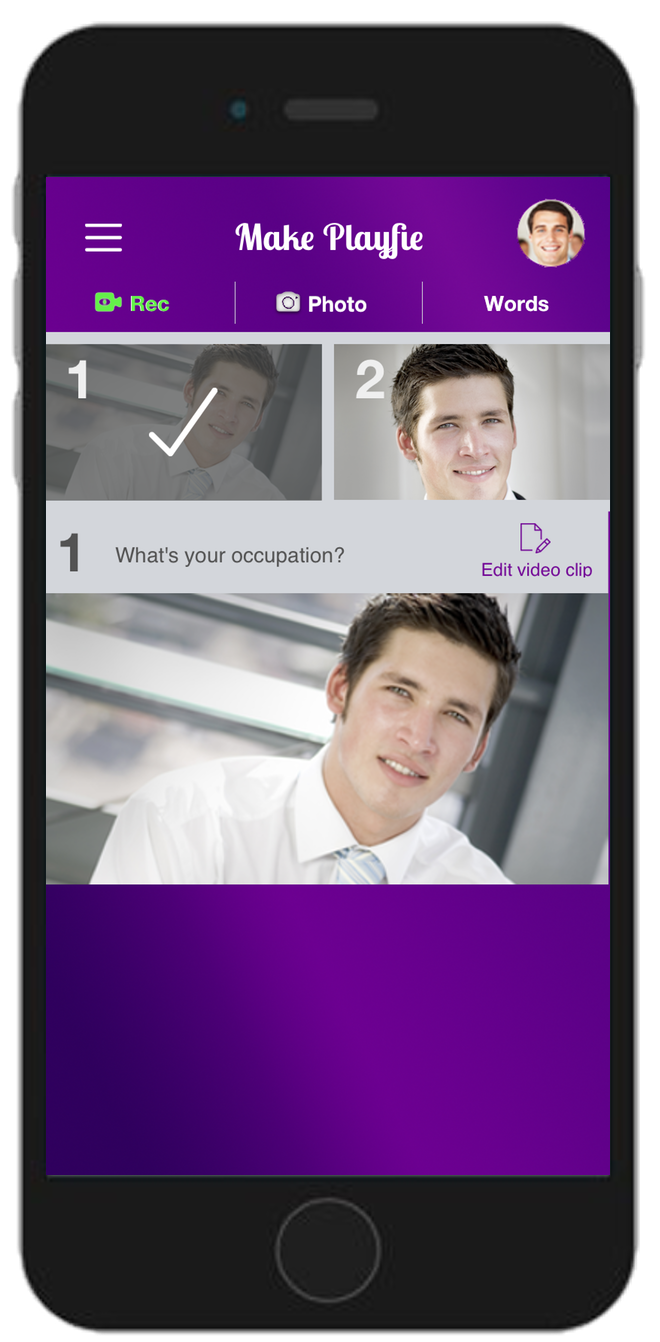 3
Make video clips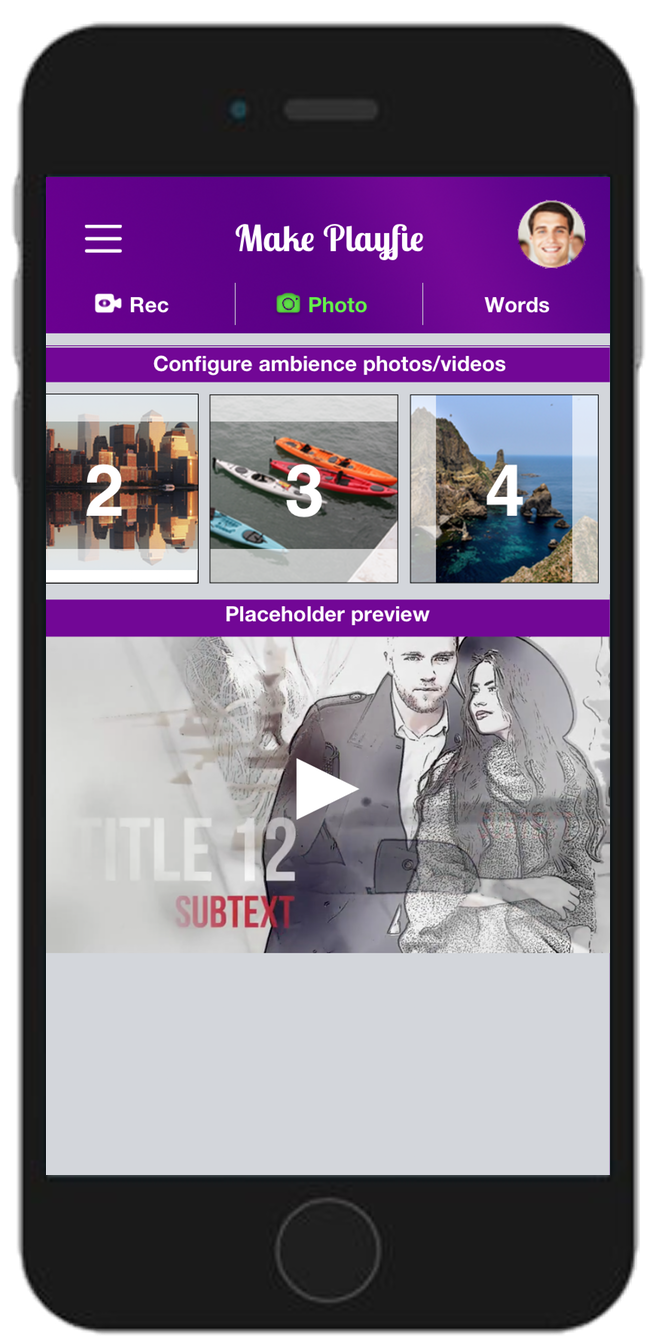 3
Add your photos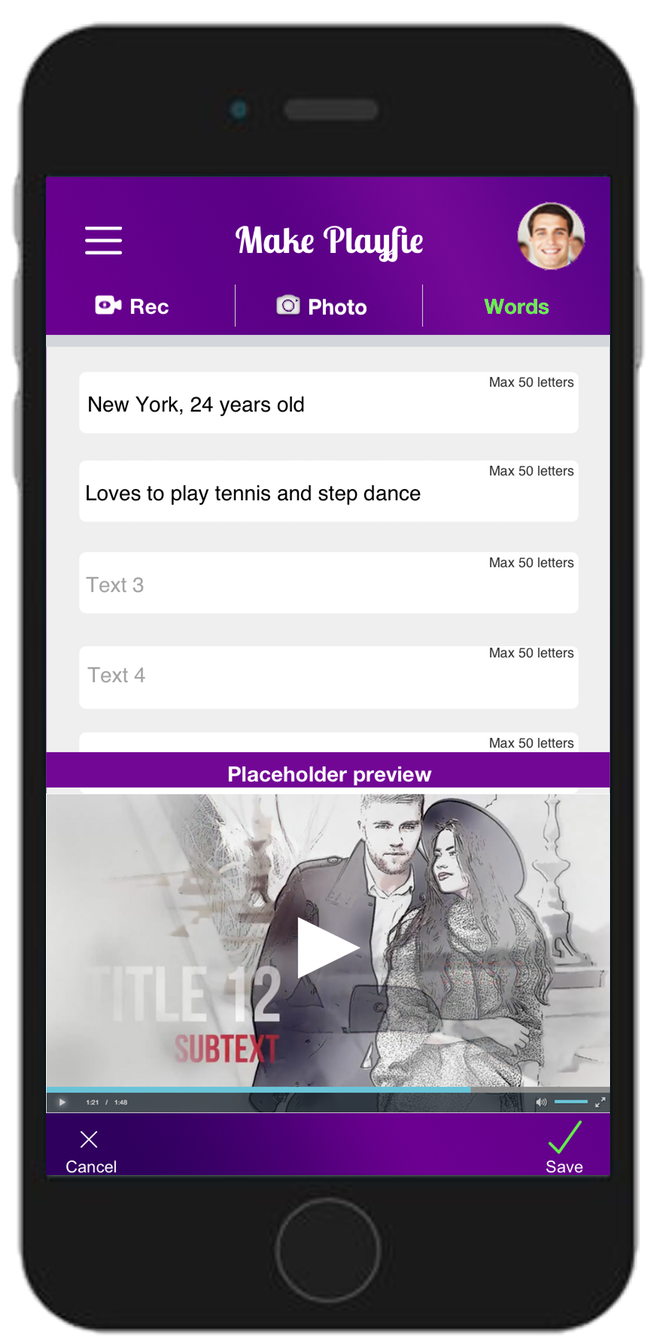 4
Add texts
Done! Share your Playfie

Why Playfie?
Use a Playfie to edge your Personal Brand and bring out your unique selling points…